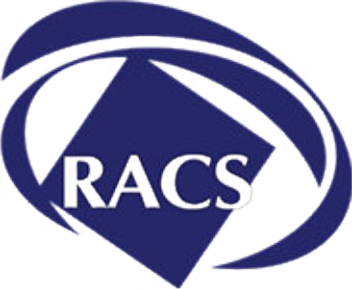 Copyright © 2017 RACS International, LLC
All rights reserved.

Financial Market \\ Thesis

This capacity serves equally the low and high frequency trading and asset management operations – while the high frequency execution may or may not be one's operational regime, the high frequency market awareness must be;

Even the low frequency operators need access to a reserved high frequency execution capacity for the liquidation or aggregation of their portfolios under the threat or development of market cataclysms;

We haven't seen the last of such cataclysms yet.

The fragmentation of data sources and their intelligent competitive, cooperative and mixed competitive-cooperative interaction transform the data processing paradigm from a traditional statistical analysis to a stand-alone and overlapping with the discipline of artificial intelligence advanced interdisciplinary science.
RACS departs from the notion that intuition is an attribute of experience and a byproduct of strong knowledge of the steady patterns of the environment;

However, financial markets represent a highly dynamic and complex environment with a very few susceptible to intuition steady patterns;

Thus intuition is no more a useful tool for designing quantitative implementations of behavioral strategies in contemporary financial markets;

Nor is useful the trial-and-error based heuristic past experience, which validates itself post-factum and is based on the argument that "we have generated good performance track record over a period of time," since past performance bears no information on the future one.
The recognition of the complex and unsteady environment induced by financial markets' big-data is possible only with environment discerning and shaping real-time analysis capable of transforming the streams of raw data into feedback controlled and executable decision making sequences;
The design and deployment of real-time single- or multi-manager behavioral strategies equally require advanced analytic machinery from the arsenal of the now classic applied mathematics and constituting the intellectual property of RACS proprietary tools, methods and formalism, which together manifest a coherent game-theoretical mathematical framework aiming at the representation of near-optimal decision making algorithms as near Nash-equilibria.
The contemporary data generating reality requires decision making algorithms timeliness and flexibility which can be delivered only by means of an in-memory decision making meta-algorithmisation.

"Alpha, as managers' quantitatively defined performance measure, has outlived itself. The trick is in the timely capturing of market agents' non-optimal behavior and in its monetization as an excess compensation."
Martin Jermakyan, CEO of RACS